The outbreak of Covid has had a major effect on the economy with many businesses being hit hard by its effect. Plaster production is one such industry has been badly affected by the pandemic and as a consequence demand has outstripped supply. This is despite many building sites being closed down or severely restricted in their ability to operate during the outbreak.
Panic buying has exacerbated the situation so it has become increasingly difficult to source plaster or plasterboard (drywall).
Luckily, there are products available that do away with the need to plaster walls and ceiling all together.
Wall Cladding
Traditional construction can take several forms including rendering, dry-lining, plastering and then a final decorative finish (which itself can consist of several materials – e.g. Anaglypta and paint)
But there are decorative coverings available that can eliminate some or all of these steps and provide a finished wall in one hit.
Wall cladding is one such product and comes in several different types. But they all have one thing in common – they can be fitted on top of just about anything.
Cladding can be installed straight onto block-work, brick work, rendered surfaces or plastered surfaces. If you are making a stud wall it can be fitted straight to the woodwork – although it is best to create a framework to attach it to. Or better still a plywood surface.
Cladding Bathrooms And Kitchens
Cladding is already a popular way of decorating the walls in bathrooms and kitchens. And these are the two rooms that make the highest demands on the wall covering.
Installers love the fact that it can be fitted with little or no preparation – and can be installed without the need to plaster.
Customers love the fact that bathroom cladding requires no maintenance. There is no grout so there is nothing to turn mouldy.
It is the perfect product for use in en-suites, cloakrooms, utility rooms or shower rooms. But it is perfectly suited to use in other rooms around the home as well.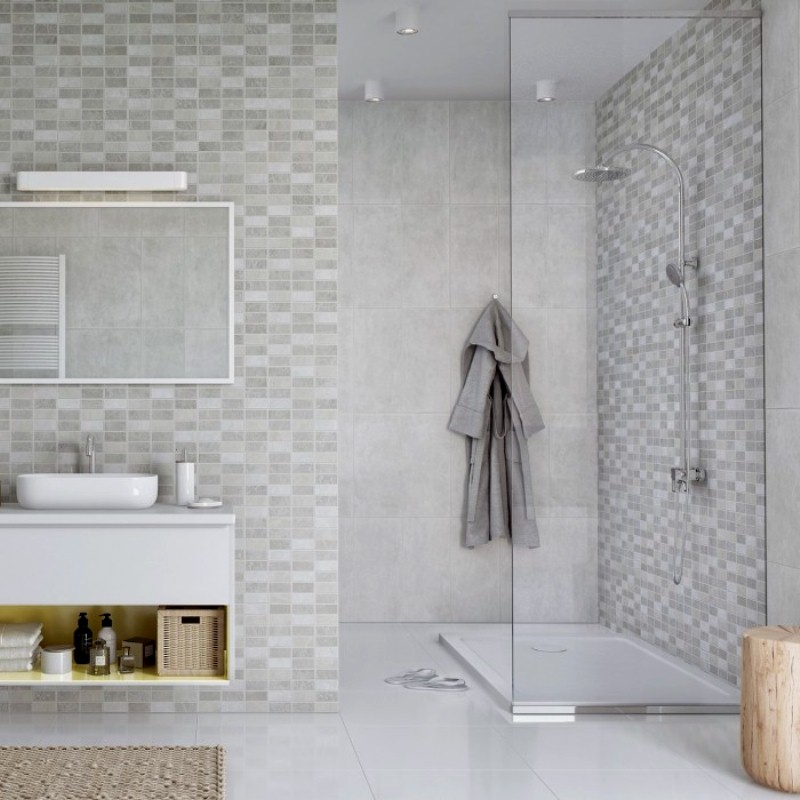 Living Rooms, Dining Rooms and Bedrooms
The majority of designs reflect the fact that wall panels are mainly used in bathroom and kitchens. Marble effects and tile effects are very popular but there are other designs that lend themselves to use in other rooms as well. And of course they still have the same easy to install, maintenance-free properties as well.
Woodgrain designs, natural stone effects, even textile effects are available and all of them can be installed around the home without the need to plaster the walls.
Ceiling Panels
Another area that traditionally uses plaster and plasterboard in large quantities if ceilings. Again, there are panelling products that can come to the rescue here as well.
Ceiling panels are light and easy to work with. They can be installed straight on to joists if required (although a frame or plywood backing would be preferable). Recessed lighting can be installed into the panels by simply cutting am apeture with a hole saw on a drill.
There are plain white panels that are ideal if you just want a ceiling that does not jump out at you. Or there are products that will help make a feature of your ceiling. Plank-effects, chrome strips and wood-effect panels are all readily available.
The Advantages of Panelling Systems
The advantages are many. Here are just a few
easy to fit – no specialist skills or tools required
clean to fit no dust, no wet trades
speed of installation – the panels are quick to install
looks great straight away – the finished surface is built into the panel
cover a multitude of sins – walls do not have to be smooth or even
never needs painting – the surface is simply wiped over with a damp cloth
variety of installation methods – regardless of the situation there's a method that will work