Welcome to The Bathroom Marquee
We specialise in problem-solving products including bathroom cladding, wall panels, ceiling panels and shower panels.
No one wants to spend hours on maintenance, so with all of our products you can just fit them and forget about them, making life easier for you.
Our Panelling Range Is Designed To Make Life Easier For You
no grout – no mould – no scrubbing – no painting – no condensation – easy installation
We have a wide choice of styles, colours and sizes including many designs that look exactly like tiles – but without any of the drawbacks – full details here:
If you have never seen this type of wall panelling before then take your time to have a good look around our website. You will be amazed at the range of benefits our panels can offer. Our website contains a wealth of information including full installation guides, help and advice pages, clear images of the panels in room settings as well as our customer gallery where you can see what our customers have been up to in their own homes.
Durable and easy to clean, our bathroom cladding system is an attractive and stylish alternative to bathroom tiles. The cladding is made from PVC and slots together to provide a totally waterproof surface – so are ideal for use as shower wall panels. Their wipe-over surface also makes them suitable for use as kitchen wall panels.
Being light and easy to install means they are also suitable for use as ceiling panels and once installed there is no painting, varnishing or scrubbing, just a clean, bright & long lasting ceiling.
A full range of decorative trims are available for our bathroom cladding together with sealant and adhesive to provide everything necessary for trouble-free installation. Order a sample pack to see for yourself the beautiful designs and finishes that we have.
Everything in our inventory is the best possible quality – we only sell products that we would be happy using ourselves. So you can but with confidence from a company that has been helping customers improve their home and reduce their maintenance for nearly 20 years.
In addition to our panelling products we have a beautiful range of bathroom flooring and the amazing leak-free shower cubicle systems from Envirotec Bathing.
We believe in old fashioned customer service and have a wealth of experience in selling, designing and installing bathrooms so if you need some advice you have come to the right place – we know what we are talking about.
Bathroom Flooring That Looks Great And Can Handle Spills And Splashes
Laminate flooring can a problem in bathrooms. Splashes and spills from baths and showers can affect the MDF core and lead to damage. With our range of bathroom flooring you have no such worries as it is totally impervious to water.
The system consists of solid vinyl tiles slot together easily and require no specialist tools to install. The flooring is available in a number of attractive designs that will enhance the look of any bathroom or shower room and will provide a long-lasting, practical, water-resistant floor.
Shower Cubicles – No Grout – No Tiles – No Leaks
New to The Bathroom Marquee – leak-free shower cubicles.
Shower cubicles can be troublesome if they are not installed perfectly. But these new enclosures eliminate one of the biggest headaches – the joint between the shower tray and the wall. By getting rid of it completely and making this section of the cubicle as one complete piece the problem simply disappears.
They are available in a range of colours and several different sizes so there should be something suitable for everyone in the range.
Latest Articles From Our Blog
Easy To Fit Ceiling Panels – read more
Are Bathroom Panels Better Than Tiles – read more
Vanity Units – read more
Sealing A Bath Permanently – read more
What Is The Best Flooring For A Bathroom – read more
Bathroom Design – Working With Soil Pipes – read more
Can You Bend Bathroom Cladding? – read more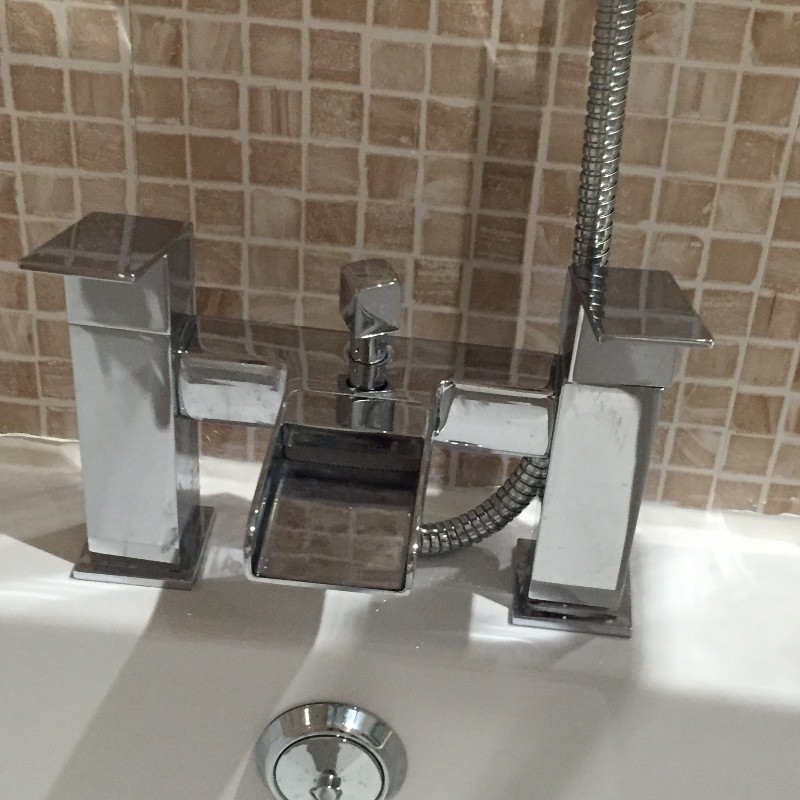 The Bathroom Marquee Limited – Registered in England & Wales No. 5590971 – VAT Reg: 869 2719 72
Registered Office: 19 Sundew Close, Radyr Cheyne, Cardiff, CF5 2SE